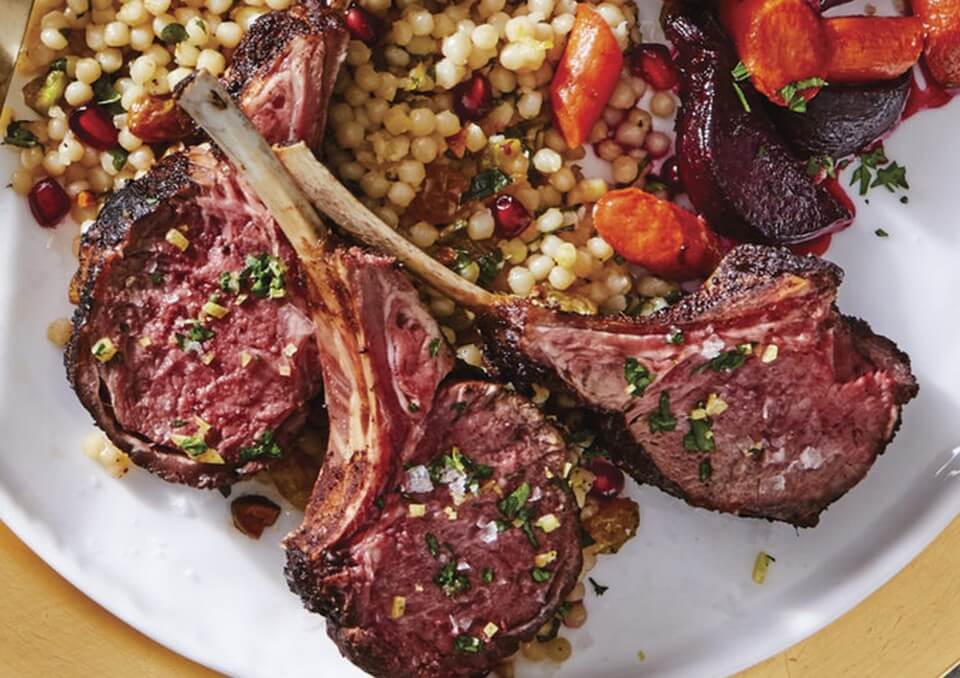 This delicious menu is tailor-made for twosomes—no math necessary when planning your ingredients, and no need to deal with crating up leftovers after the meal.
If you both like to cook, get in the kitchen with your partner, and make meal prep a joint effort. If there's one thing that brings people together more than eating a meal together, it's making it together.
While this meal reads super special in its presentation at the table, it's surprisingly easy to make, and many of the elements can be prepared ahead. Start the night with a refreshing apple-based sangría. Then move on to the main events. Oysters and rack of lamb are classic romantic dinner choices, but here, they're given a modern makeover. The oysters are bathed in a mignonette flavored with blood orange and then sprinkled with zingy Tajín.
The lamb is rubbed with an intoxicating cocoa-and-paprika spice blend that picks up a bit of char from searing in a hot skillet before being finished in the oven. Roasted vegetables and an Israeli couscous salad bring vibrant color and flavor to the plate. Rounding out the meal are beautiful ruby-hued red-wine poached pears with the obligatory (but always appreciated) drizzle of chocolate.
Menu Timeline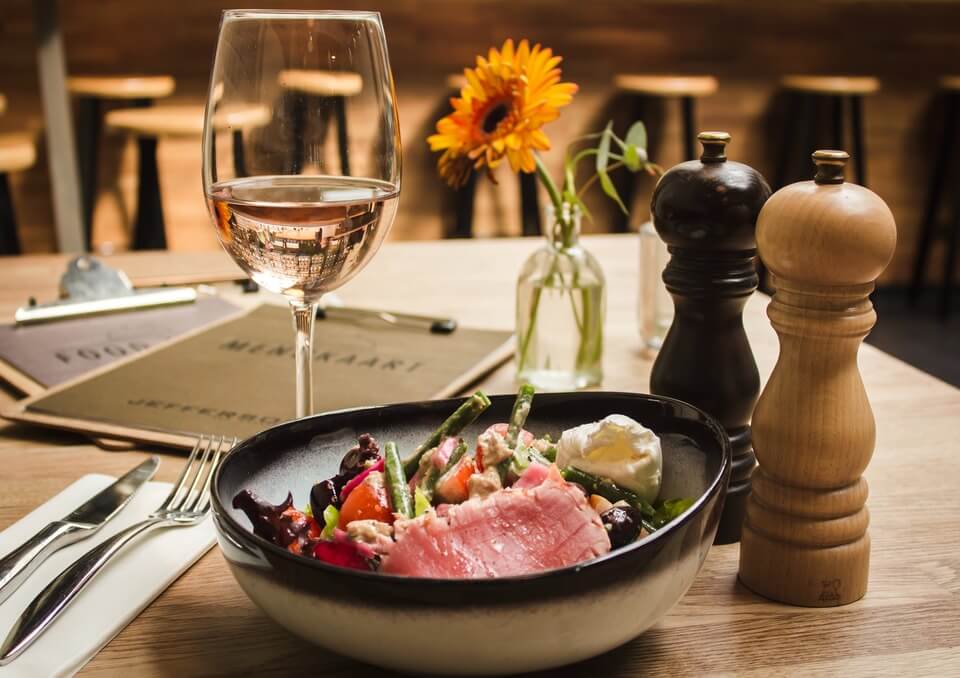 Up to 1 month ahead
2 days ahead
Make the mignonette and refrigerate.
Cook the couscous and stir in the raisins, then refrigerate.
1 day ahead
Poach the pears and refrigerate. Reserve the poaching liquid in the refrigerator.
Up to 2 hours ahead
Bring the couscous and pears to room temperature.
Up to 1 hour ahead
Shuck the oysters and refrigerate.
Up to 45 minutes ahead
Sear the lamb and roast along with the beets and carrots.
Make the gremolata.
15 minutes ahead
Stir the remaining ingredients into the couscous.
Make the cocktail.
After dinner
Reduce the pear poaching liquid and make the chocolate sauce.